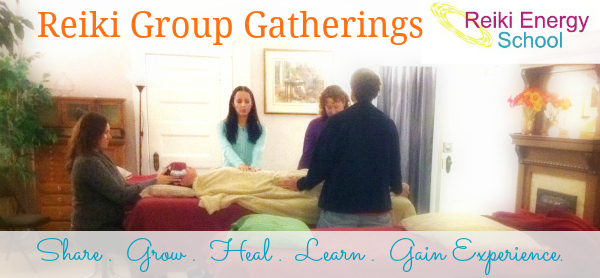 A Reiki Share or Group Gathering is a chance for you as a Reiki Practitioner (of any level) to come together with other Reiki Starlets to share, grow and learn from each other.
These evenings include a grounding and protecting mediation at the beginning of the evening. It's also a chance to connect and learn from others. Often, other practitioners attending have valuable insights and experience to share as well so it can be a beautiful collective energy of sharing on all levels.
Most importantly, you'll also have the opportunity to give and receive a Reiki session with each other. As you know…. this can feel Ahhhh-mazing and you gain valuable experience when you give and receive from others. (Some of my deepest learning experiences came from receiving sessions from other practitioners)
The next Group Gathering:
January 2018 – TBA
6:30pm – 9:00'ish'
714 Discovery St, 2nd floor
$10 
Registration Closed
You must register in advance for this Reiki Share. No drop ins.