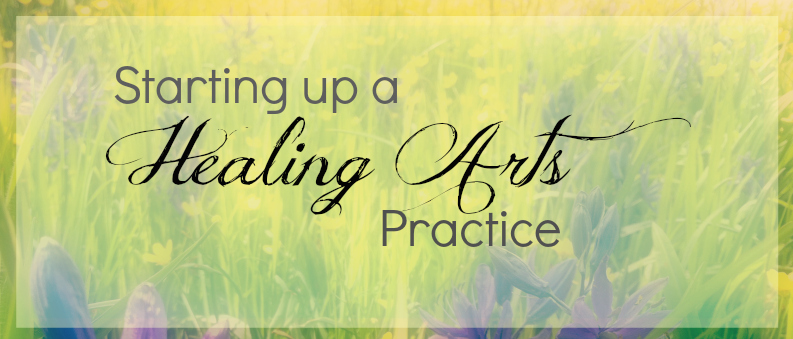 Venturing into the Healing Arts field, as a full time or part time career, can be both exhilarating and scary at the same time. You have a natural gift for helping others and if that was the only aspect needed for being a successful practitioner, then this "work" would be a breeze. But there are so many other layers and sometimes even fears of opening and operating a Healing Arts Practice that aren't taught to you when you take your healing courses.
You want to know…
Whether to jump in full time or just dip your toe in
Where to wisely spend your money and on what things
What equipment and supplies you 'really' need to start up
How to manage your schedule and client sessions
What to charge
How to find clients
How to be professional in a "woo-woo" field
How to keep yourself from feeling overwhelmed and stay energized
How to stay spiritually focused while running a business
Join me for this workshop where I get completely truthful and real about having a career in the Healing Arts. I will share with you the success (and fails) of my 7+ year professional practice and Reiki School. I'll teach you what I wished someone would have taught me when I was starting out (and would have saved me thousands of dollars). You'll be sent home with heaps of practical how-to's, worksheets and resources to get you started and for you to confidently follow your heart and dreams.
Course Dates: This course will re-open in mid-2018
Cost:  $135 (for 3 class series) – REGISTRATION CLOSED
Want to take this course the next time it is being held? Go here, and I'll notify you when registration opens.
My Karma Friendly Cancellation Policy

When you register and make your payment, that's my cue to block out a seat — and shoo other folks away if the class will be full. I prepare your worksheets and other surprises and I start brewing and meditating on your journey that's just beginning and holding you in my mind while I'm stuck in traffic.

I invest in you — just like you invest in yourself, by investing in this class. And that's why, with exception of tsunamis, earthquakes, tornadoes, avalanches and grief-stricken situations, I do not offer refunds for cancellations —which, to my delight, are fairly infrequent.

If you are in dire straights and need to reschedule the workshop to a later date (no guarantees when it will be held again), please please get a hold of me (via email or at 250-595-1985) as soon as possible — out of respect for me and my time to re-jig the class, and most importantly out of respect for those other fine souls I may have to turn away if a seat is not available. If a rescheduling happens in advanced, I will hold your payment. Because commitment is sexy, and extra time + energy goes into the process, an additional fee of $50 is charged to reschedule to another class. If less than 48 hours (2 days) notice is given or you are a "no show" you will forfeit the entire payment.

That, my friends, is my Karma-Friendly Cancellation Policy.