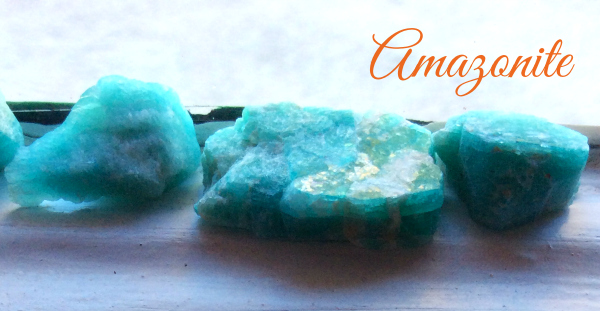 This beautiful stone has many properties to help on all levels of life:
It has a powerful filtering action that helps to block geopathic stress, absorbs microwaves and cell phone emanations and protects against electromagnetic pollution in our environment. With our modern day society FULL of technology, this little stone placed near our computers and phones is a great idea.
My favourite reason to use this stone is to expand, enhance and grow intuition.
Here are some other benefits of Amazonite:
Physically:
Calms the nervous system and brain
Helps calcium deficiencies, deposits and osteoporosis
Aids teeth against tooth decay
Balances metabolic deficiencies
Relieves muscle spasms
Emotionally:
Soothes the emotions and trauma
Alleviates worry and fear
Dispels negative energy and aggravation
Helps to see both sides of a problem
Spiritually:
Balances the masculine and feminine energies
Manifests universal love
Opens both the heart and throat chakras
Enhances loving communication
Opens the 3rd Eye chakra and enhances intuition
Hold or place Amazonite over the affected area if using for a physical condition, or wear around your neck for protection against electromagnetic frequencies. Place stone near computers, WIFI boxes and cell phones. Place a small stone on the 3rd eye while lying down to expand your intuition.
Enjoy your Amazonite!